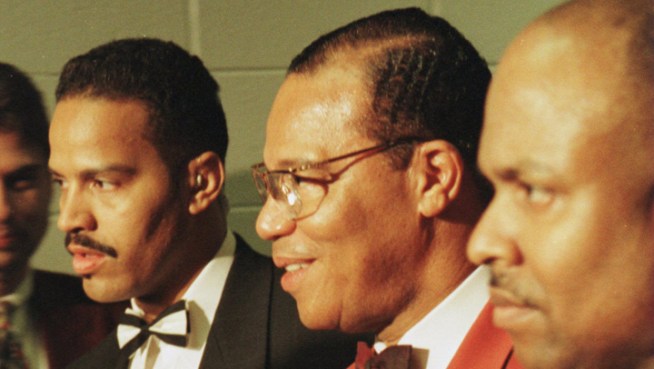 Nation of Islam's Son Mustapha Farrakhan Caught Not Working for Police Yet Uses Squad Car
Reports say the son of Nation of Islam Minister Louis Farrakhan is a part-time police officer in Harvey, Ill. However, the news is that he has not worked a shift in more than four years, reports the Chicago Sun-Times:
[Mustapha] Farrakhan, 52, certainly has a police badge from the crime-plagued south suburb.

He drives an unmarked Harvey Police squad car, complete with flashing police lights, and parks it outside his home at night.