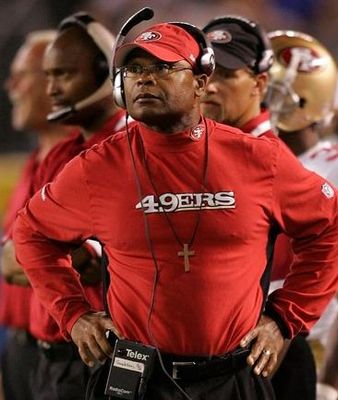 San Francisco 49ers Coach Mike Singletary Fired
49ers coach Mike Singletary was fired today after the team returned to headquarters from a defeated game against the St. Louis Rams – 25-17 earlier in the day on Sunday.
Reports state that Coach Singletary head the team with 8 consecutive seasons without one playoff. Their defeat to the St. Louis Rams marked the eighth season with no postseason playoff appearances.
The team's defensive line coach Jim Tomsula will coach as they face against Arizona at Candlestick Park in Week 17.
NewsOne reports: