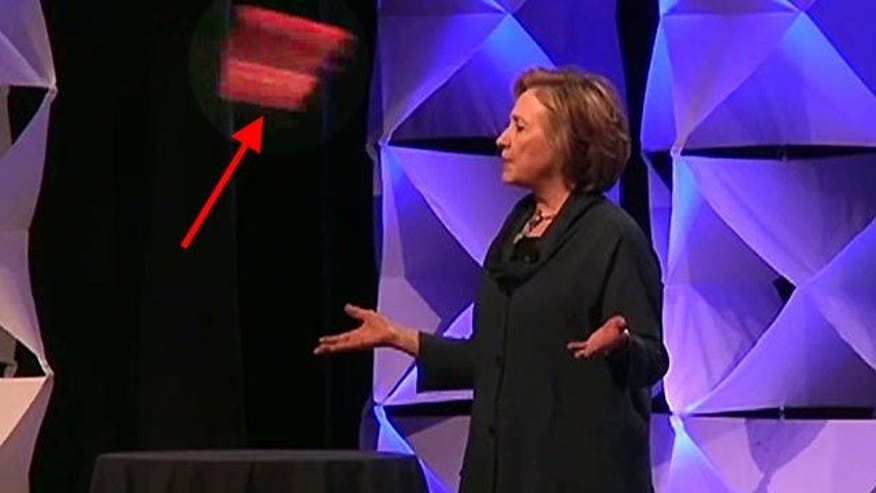 Hillary Clinton Gets Shoe Thrown at Her During Speech [VIDEO]
UPDATE on April 16, 2014:
The woman that threw the shoe at Hillary Clinton was taken into federal custody after admitting she threw it. She didn't say why she did it.
U.S. Secret Service supervisory special agent in Las Vegas, Brian Spellacy said the woman in custody was being questioned and would face criminal charges. He declined to identify the woman.
A black and orange athletic shoe was recovered from the stage, Spellacy added.