Gospel Group Loses Suit against Jay-Z, Dr. Dre, R. Ross, Accused Of 'Hijacking Their Music [UPDATE]
Gospel Group Loses Suit against Jay-Z, Dr. Dre, R. Ross, Accused Of 'Hijacking Their Music [UPDATE]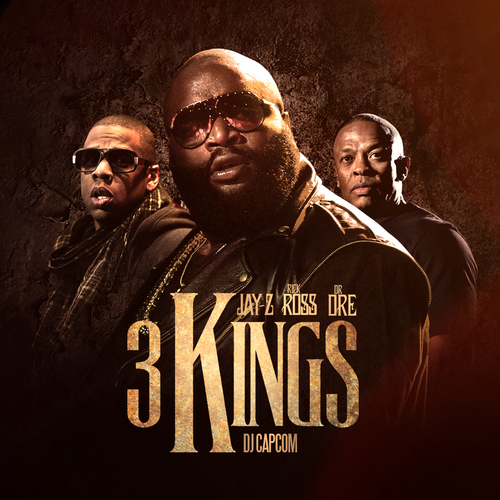 Gospel Group Loses Suit against Jay-Z, Dr. Dre, R. Ross, Accused Of 'Hijacking Their Music [UPDATE]
 UPDATE on August 11, 2014:
The rappers fired back claiming the duo didn't own the copyright to the 1976 song and that they signed over all rights to Universal Music, who gave them permission to use the song in their song.
The legal battle has been going on ever since, until the federal court judge came back with his decision on August 5th.
UPDATE on April 19, 2014:
In new court filed docs, the rappers revealed the gospel group previously tried to sue for the same infringement, but it was dismissed by a judge.
According to Eurweb.com:
On July 17, 2013, this Court dismissed that Complaint with prejudice," the hip-hop stars said in court docs. "Nevertheless, four months later, Plaintiffs filed their action asserting the same specious claims."

Dr. Dre and Jay Z further explained that the gospel duo gave up their rights to the song through an agreement they entered into with Universal Music more than 35 years ago.
We are not sure if the gospel group members gave up their rights. They should have known that by now if it was true. We shall see the end to this controversy. All we know is rappers and songwriters always sample from other music artists which they need to get permission to do so. But I feel offended that it was alleged taken from 1970's gospel group.
Original post from Nov. 26, 2013:
According to XXL Magazine, Rick Ross, Jay Z and Dr. Dre have stolen from the church to make their music and did not give them credit nor payment. The gospel group is named Crowns of Glory.
Rick Ross, Jay-Z and Dr. Dre, have been sued by songwriters for what they claimed as an unauthorized "3 Kings" sample. The music in question is from writers Warrick and Weary who wrote a gospel song, "I'm So Grateful," in 1976.
Courthouse News reported: "Plaintiffs' song was first distributed circa 1976 by their gospel singing group, Crowns of Glory, on an album titled 'God Save the Children.'
XXL Mag reports:
The group Crowns of Glory consists of Ciara Shepherd Warrick and Jimmy Lee Weary. In the lawsuit, it claims that Rozay never contacted them for permission or were ever compensated. Although Jimmy Lee Weary received a writing credit, Warrick was not included.
The defendants are named: William Roberts II aka Rick Ross; Andre Young aka Dr. Dre; Shawn Carter aka Jay Z; Jacob Dutton aka Jake One, a producer; Universal Music Group; Universal Music Publishing Group; and Island Def Jam Music Group.
Warrick and Weary are unhappy with the contents of the song and video. The lawsuit explains that "the video includes very graphic depictions of drug use, vulgarity, nudity, gun violence, criminal conduct, actions demeaning to women and many other items that are certainly inconsistent with Plaintiffs' wishes for how Plaintiffs' song would be portrayed."
Court documents state: "Defendants have hijacked music and lyrics that were written by plaintiffs to be performed only as spiritually uplifting gospel music and have laced plaintiffs' gospel work with unsavory language such as…" (Read it for yourself here)
Warrick and Weary are suing for:
infringement
unfair trade practices
unfair competition by misappropriation
conversion
and unjust enrichment.
Rick Ross' album 'God Forgives, I Don't' was nominated for a Grammy Award for Best Rap Album was presented at the 2013 Grammy Awards on Feb. 10th. *Fortunately, Ross did not win the Best Rap Album Grammy award for 2013. This award went to Drake's album — Take Care. The plaintiffs also sought an injunction hoping to prohibit the defendants from performing "3 Kings" at the Grammys or selling the album "God Forgives, I Don't."
We hope they get every dime coming to them for this misappropriation. They deserve it and those rappers need to repent for theft!
Here's The Crowns of Glory's original music and song in dispute: "I'm So Grateful (Keep in Touch)" Album 1976. It's very beautiful, might we add!
Now, here's the samples from the song used in: Rick Ross feat. Dr. Dre and JAY Z – 3 Kings (A Maybach Films Visual Piece)