R&B Singer Bobby Womack has Passed Away at Age 70, Funeral Held in L.A. [UPDATE]
R&B Singer Bobby Womack has Passed Away at Age 70, Funeral Held in L.A. [UPDATE]
R&B Singer Bobby Womack has Passed Away at Age 70
UPDATE on July 25, 2014:
According to news reports, a memorial service was held last Thursday for the late Bobby Womack was held at the City of Refuge Church in Los Angeles, CA., where Bishop Noel Jones is the pastor and eulogized the funeral . Friends and family came to honor the singer who died on June 27 at the age of 70.
Following the services, a repass was held at Chakra Indian restaurant where Bobby's loved ones enjoyed traditional and creative Indian cuisine. A source tells HipHollywood that the family is "doing well."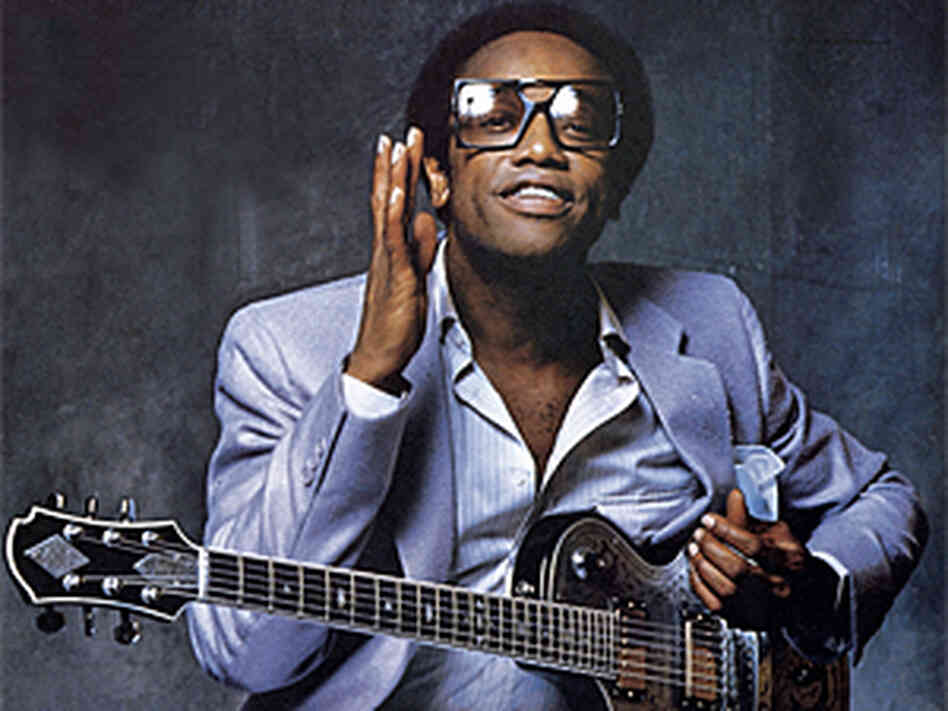 Original post from June 28, 2014 below:
Bobby Womack, a colorful and highly influential R&B singer-songwriter who influenced artists from the Rolling Stones to Damon Albarn, has died. He was 70.
Womack's publicist Sonya Kolowrat said Friday that the singer had died, but she could provide no other details.
"He had a style that nobody else could ever capture," longtime friend, gospel singer Candi Staton, said in a statement. "I loved him and I will miss him so, so very much."
In a statement, musician Peter Gabriel said: "I'm very sad to learn of Bobby Womack's death … His songs and his voice have been so much a part of the fabric of so many musical lives. In recent years, it was great to see Richard Russell and Damon Albarn bringing his music back into our attention. He was a soul legend. Our thoughts and condolences are with his family and friends at this time."
Womack's death comes as something of a surprise. Though he was diagnosed with Alzheimer's disease two years ago and overcame addiction and multiple health issues, including prostate and colon cancer, recently, he seemed in good health and spirits when he performed earlier this month at the Bonnaroo Music & Arts Festival.
He told the BBC in 2013 the Alzheimer's diagnosis came after he began having difficulty remembering his songs and the names of people he had worked with.
And there have been many. The soul singer cut a wide path through the music business as a performer and songwriter in a career that spanned seven decades. Womack was inducted into the Rock and Roll Hall of Fame in 2009, long after he'd lost his fortune and his career to addiction.
He spoke of kicking his substance abuse problems in a 2012 interview with The Associated Press and all the friends he'd lost to drugs over the years.
"I think the biggest move for me was to get away from the drug scene," Womack said. "It wasn't easy. It was hard because everybody I knew did drugs. … They didn't know when to turn it off. So for me looking at Wilson Pickett, close friends of mine, Sly Stone, Jim Hendrix, Janis Joplin, and I can go on and on and on, and I say all of them died because of drugs."
According to the Rock and Roll Hall of Fame website, Womack was born in Cleveland, Ohio, and sang gospel music at a young age, performing with his brothers in The Womack Brothers. Under the influence of gospel and R&B legend Sam Cooke, who signed the group to his personal label, Womack moved into secular music. In the early 1960s his group recorded "It's All Over Now," which was covered and by the Stones and became the band's first number-one hit.