Lesbian Bishop Resigns, Starts New Church and Officiates Gay Weddings [UPDATE]
Lesbian Bishop Resigns, Starts New Church and Officiates Gay Weddings [UPDATE]
Female Bishop Resigns Because of Same Sex Marriage, Now Starts New Church [UPDATE]
UPDATE on July 9, 2014:
Lawd have mercy!! This woman just won't stop. Now she's officiating same sex marriages? God help this generation from their wicked ways!!
Report says:
Bishop Allyson D. Nelson Abrams, who stepped down in October from Zion Progress Baptist Church in Detroit, has become pastor at Empowerment Liberation Cathedral in Silver Spring. The church opened in April and has already drawn almost 100 members, in addition to connecting online with members of the LGBT Christian community across the U.S.
And last month, Abrams got national attention when a same-gender wedding she officiated in February of singer Monifah Carter and her girlfriend was aired on the final episode of the reality TV show "R&B Divas of Atlanta" on TVOne, an African-American channel. It was the first same-gender wedding she has performed, and she said it might have been the first African-American same-sex wedding aired on a national TV series.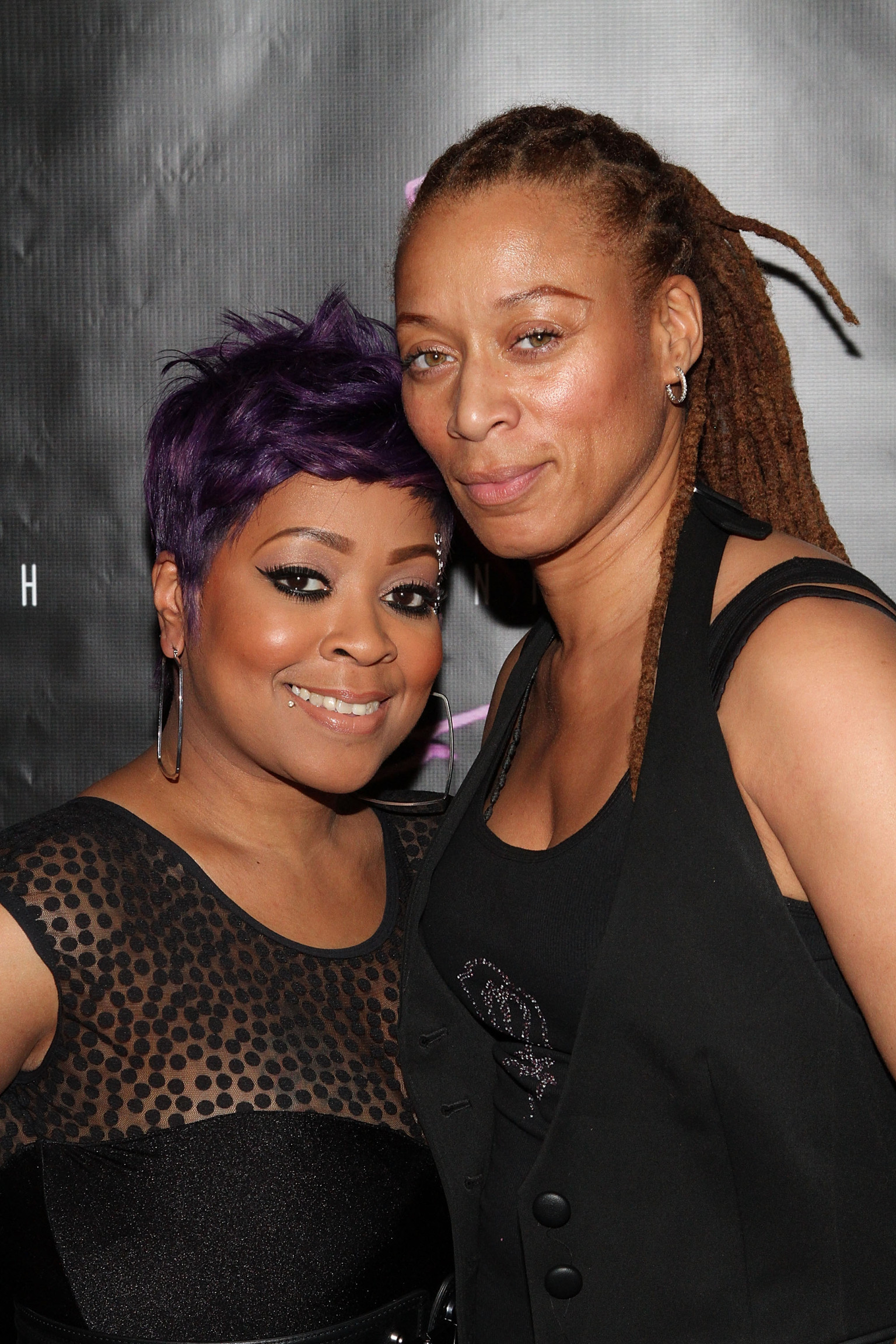 It's part of the Metropolitan Community Church denomination, which focuses on the LGBT community.
Her new role comes as churches across the U.S. wrestle with the issue of same-sex marriage in light of the growing number of states legalizing it. The largest Presbyterian denomination in the U.S. voted last month in Detroit to approve of same-sex marriages, but most Christian denominations still ban it. In May, a coalition of African-American pastors in Michigan rallied in Detroit against same-sex marriage, saying it's against Christianity.
Source: Detroit Free Press

UPDATE on Dec. 1, 2013:
In our previous post we reported:
On Friday, Oct. 18, 2013, Bishop Allyson D. Nelson Abrams left her post. Her reasoning for leaving her church is due to the church learning on Oct. 6 from her that she was in a same sex marriage. As this news not only split the church she was presently the pastor of Zion Progress Baptist Church, located in downtown Detroit.
Well, The Grio just recently posted that Abrams has now decided to build her own church in Detroit that will address topics and issues she believes most traditional churches and their sermons fail to deliver. While the name of the church has not been released, it is expected to launch in the next 30-45 days.
Bishop Abrams stated this on the interview:
"A lot of churches still have to deal with old doctrines and the old mindset," she said. "You have to do lots of teaching and some digesting of scripture and understand it on another level."
She says her new church will be built on a foundation concentrated on welcoming, transforming and liberating all those who attend. She still concentrates on focusing more on social justice and civil rights issues.
"All will be welcome, we're not going to bash people or turn people away," she said. "It's not going to be an only gay church, it's going to be God's church."
Her new fellowship is called Pneuma which means 'breath of God or Holy Spirit.' The website says:
Pneuma Christian Fellowship is led by the Holy Spirit, undergirded by Jesus Christ, and breathed by God.

Pneuma Christian Fellowship is a national organization that has its headquarters in Detroit, MI. Pneuma is not a denominational fellowship. All denominations who believe in Jesus Christ as Lord and submit to holiness can affiliate with this fellowship.
Bishop Allyson Nelson Abrams is the founder and Presiding Prelate of Pneuma Christian Fellowship. Her spouse Bishop Emeritus Diana Williams has retired from being a pastor at Imani Temple African-American Catholic Congregation in Washington, D.C.  but she currently serving as the general secretary of Abram's fellowship.
Original post from Oct. 16, 2013 below:
Female Bishop Resigns Once She Reveals Her Same Sex Marriage to Congregation
Bishop Allyson D. Nelson Abrams may be a popular figure in the Christian arena in Detroit but she has now facing some realities that has caused her to step down from her position as Bishop of Zion Progress Baptist Church, located in downtown Detroit.
On Friday, Oct. 18, 2013, Bishop Allyson D. Nelson Abrams will leave her post.
Her reasoning for leaving her church is due to the church learning on Oct. 6 from her that she was in a same sex marriage. She told the Michigan Chronicle:
"With some buzz going around about my same-sex marriage, I wanted my church to hear from me before members heard it from other sources. I had already talked with my deacons," said Abrams. "I knew that it would eventually get to my congregation. So I stood in my pulpit and openly talked about love, Christ, and that I was married, and it was a same-gender marriage."
It should have been expected that some members of her congregation would be upset and some would actually show love and support. Bishop even received a many calls from people who were no longer members of her church.
"Some members asked me to stay. Some said if I was leaving, they would go with me to another church. Some members even said that if I was going out of the state, they would go to another church."
Bishop Allyson D. Nelson Abrams also added she did not want to split the church:
"It is not my desire to split the church," Abrams said, during an exclusive interview at the Michigan Chronicle office.

"It really hurts me because I don't want to be the reason for the church to split, and potentially for family members to be at odds with one another. Therefore, I felt that it was in the best interest of everyone to resign."
She also made her rounds of stepping down from other positions due to this revealing news. The Michigan Chronicle reported:
After a nine-year stint with the Council of Baptist Pastors of Detroit, she stepped down, citing that she didn't want to be the topic of proposed meetings on the issue, which could have ultimately caused a rift within the Council.
"I want to make it clear that I was not forced out or put out as some rumors have suggested," said Abrams. "I've had many calls from people in Indiana, Illinois, Ohio and other places who have asked me about leaving the Council. I was not put out; I resigned."
Abrams also removed her church from the Baptist Missionary and Education State Convention, as well as the Progressive National Baptist Convention. She also stepped down from her co-editorship of the nationally published Progress National Baptist Convention magazine, The Baptist Progress.
Amongst all of the news of her resigning due to her same sex marriage, she is proudly announcing who her spouse is: Bishop Emeritus Diana Williams of the Imani Temple of the African-American Catholic Congregation in Washington, D..C. The couple married in March of 2013 in Iowa.
Bishop Allyson D. Nelson Abrams said she was consecrated as bishop on April 14, 2012.
There is more to her story and we will report it as the news develops.