Carol's Daughter Files Bankruptcy but Products Now in Target Stores
Carol's Daughter Files Bankruptcy but Products Now in Target Stores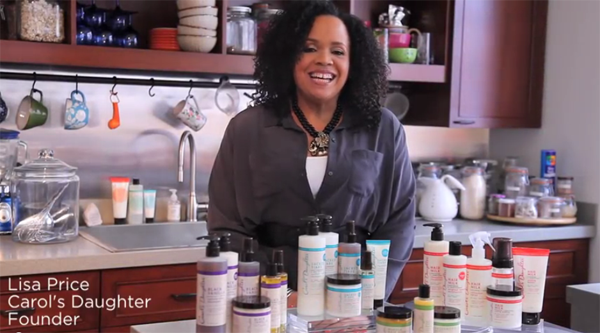 Carol's Daughter Files Bankruptcy but Products Now in Target Stores
It's interesting news that Carol's Daughter has filed Chapter 11 bankruptcy because they just landed a huge deal with Target stores which started in March. Shopper can find Carol's Daughter products in U.S. stores and at Target.com.
Carol's Daughter and affiliated companies of the company filed for Chapter 11 bankruptcy protection last Thursday. This is in connection with the brand's move to close most of its stores. Founded in 1993 by Lisa Price (the eponymous Carol's daughter), the chain makes hair, body and skincare products with natural ingredients, with a special focus on products for African-American women. It's received financial backing in the past from such celebrities as Will Smith, Jada Pinkett Smith and Jay Z and was featured on Oprah.
CD Stores LLC is formerly known as Carol's Daughter Stores LLC and they filed its Chapter 11 petition with the Manhattan bankruptcy court, as did the individual companies behind Carol's Daughter stores.
The Washington Street Journal reported:
Court papers show that CD Stores is 100% owned by parent company Carol's Daughter Holdings LLC (the parent company didn't file for bankruptcy). And the petition, which reported assets and debts each in the $1 million to $10 million range, was signed by Carol's Daughter Chief Financial Officer John D. Elmer.
Apparently Carol's Daughter stores have been 'unprofitable' since 2010, says CD's CFO Mr. Elmer. This must be true since before filing for bankruptcy, the company closed every one of there seven stores except for two and let go 29 of its 42 employees. They plan to reorganize and consolidate its operations around the two remaining open stores which are in Brooklyn and Harlem. Carol's Daughter products are still selling on its website and through Home Shopping Network and Sephora.
In fact, according to Richard Dantas, CEO of Carol's Daughter,  Carol's Daughter products are now available in more than 2,000 other retail stores around the U.S. and he says that the company is refocusing its distribution strategy to focus on these retailers.