Florida's Stand Your Ground Laws Now Have Restrictions Everyone Wanted
Florida's Stand Your Ground Laws Now Have Restrictions Everyone Wanted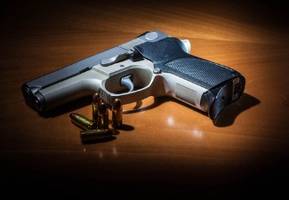 Florida's Stand Your Ground Laws Now Have Restrictions Everyone Wanted
The Senate Criminal Justice Committee came out with an unanimous vote which will write some restrictions into Florida's "Stand Your Ground" self-defense law on Monday. It was a bipartisan support of two senators who were on opposite sides when the 2005 statute passed by Sens. David Simmons, R-Altamonte Springs, and Chris Smith, D-Fort Lauderdale. They also helped with the National Rifle Association, which championed the law removing the prior requirement that citizens seek safety first in a dangerous situation. The proposal was prompted by the slaying of teen-ager Trayvon Martin in Sanford and the acquittal last year of neighborhood watch volunteer George Zimmerman, who said he feared for his life when he shot the black youth.
CS/SB 120 & 133 proposals now has four major changes in the Stand Your Ground law:
 It requires city and county police agencies to issue operating guidelines for neighborhood crime watch organizations, specifically forbidding participants to confront or attempt to detain someone they consider suspicious.
It requires police to thoroughly investigate claims of self-defense and denies immunity from prosecution for anyone found to be the aggressor in an incident.
 It puts the burden of proof on prosecutors to show that a person claiming immunity was not entitled to it. A 2010 court ruling required defendants to prove in pre-trial hearings that they qualified for Stand Your Ground protection.
 It allows civil liability for lawsuits by third parties wounded by a person in a self-defense situation.
Now we can visit Florida!