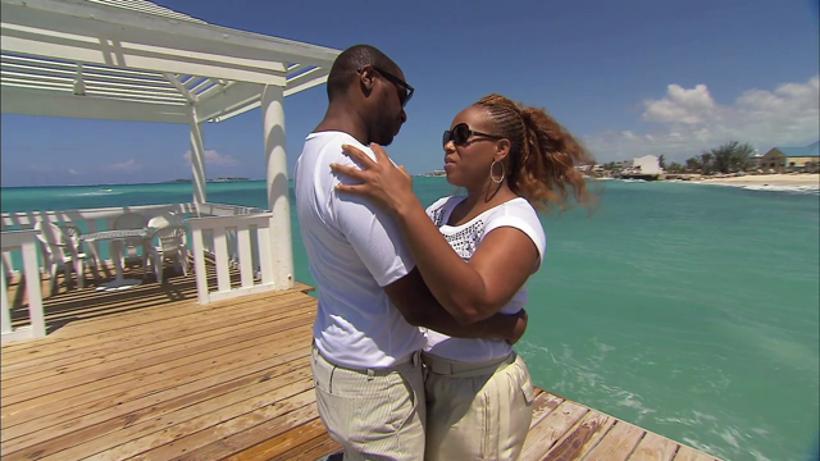 Tina Campbell's Husband Teddy Campbell Talks Multiple Affairs in Video
It seems that a family trip to the Bahamas has allowed Mary Mary's Tina and her husband an opportunity to get down to what really happened in their marriage and about his cheating. Teddy Campbell appears to be confessing to Erica's husband that he only had one affair but there were multiple affairs that went on.
Check out the clip below of the episode you can check out on WETv.