Black Music Artists Black Out of Billboard's Top 100 Charts 2013,Their Services are No Longer Needed
Black Music Artists Black Out of Billboard's Top 100 Charts 2013,Their Services are No Longer Needed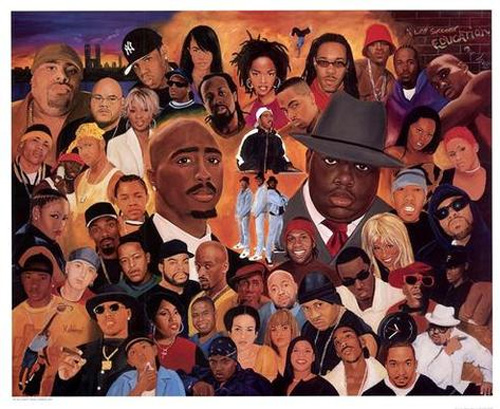 Writer Pens Letter to Black Music Artists, Claims Their Services are No Longer Needed
Even though we found out this letter is from a writer of satire, it makes some good points. Black music artists were always on top when it came to black music like R&B and Hip Hop music. Blacks have always dominated the field and there were very few non-blacks who could even enter the arena. Well, those days are over. While some black artists have been manipulated or seeking an Illuminati inspired career, white music artists have snatched their positions in the industry right under their noses. There's no sense in crying over it. It is probably their own fault it happened. Many black music artists have embraced the white or Euro-tech style of music. Some blacks still feel following the European music trends is how they can become super popular and super rich but a new trend of whites and black music have taken over. Didn't they know that mostly white kids buy hip hop music and now they have some white icons to look up to? Looks like the industry did a switch-a-roo on ya'll. Whose fault is that? What a shame and they have the nerve to complain about being 'blacked out' of the Billboards 100 top charts in 2013. SMH.
Read the parts of the letter via Rap Rehab:
Dear black artists,

We regret to inform you that the need for your services will soon come to an end as we enter a critical restructuring period. Fortunately, after having spent nearly a century meticulously studying your art, language, fashion, and lifestyle, we have learned enough to confidently move forward without your assistance. We thank you for your contributions but have decided to make some necessary changes as a result of your decreasing value. Focus groups show that consumers are looking for more relatable images. While 2013 marked the first time in Billboard's 55 year history that there were no black artists on top of the Hot 100 chart, this was a great year for us with Justin Timberlake, Robin Thicke, and Macklemore claiming the #1 spot on the R&B/Hip-Hop chart, proving that market demands are shifting. Consequently, in the next few months, we will be gradually phasing out your positions as we finalize this reorganization. In the meantime, we ask you to continue with business as usual, training your replacements Miley Cyrus and Justin Bieber until instructed otherwise.

Your severance package includes a lifetime supply of Air Jordans, unlimited access to reruns of "Love and Hip Hop", a new 30 piece Tom Ford wardrobe, and the latest iPhone. Your medical coverage will be provided through ObamaCare.

We want you to know that your termination is in no way a statement about the quality of your work with us. As such, we would like to acknowledge your outstanding contributions to the industry over the past decades.

In music, we'd like to thank Kendrick Lamar's thought-provoking body of work which has opened the door for Macklemore, a shining example of what intelligent rap looks like.

In business, Jay Z's partnership with Samsung was historical as the Korean mobile company paid the rapper a mere $5 million and his company Roc Nation, another $15 million, a bargain deal relative to their standard annual $4 billion marketing budget and $220 billion net worth.

In fashion, while Kanye West may be experiencing difficulties launching his own brand, his loyalty to European designers continues to add value to an already thriving industry that other entertainers like Migos seem to enjoy promoting for free.
Read the entire letter HERE