Bad Boy Pastor arrested In role Of alleged murder of a virgin girl
Bad Boy Pastor arrested In role Of alleged murder of a virgin girl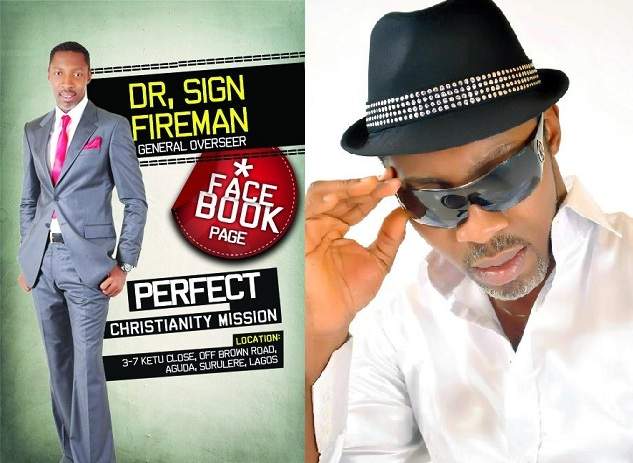 Bad Boy Pastor arrested In role Of alleged murder of a virgin girl
Pastor Sign Fireman of Perfect Christianity Mission has been implicated and subsequently arrested for his alleged role in the suspected ritual murder of a 12 year-old girl by 18 year-old Ikechukwu Friday.
Friday who is a member of Pastor Fireman's church, told the police that the Pastor asked him to kill a young virgin and obtain her feaces in exchange for one hundred thousand naira (N100,000). According to Wikipedia, feaces is another spelling for feces and we all know what that is. Yuck!

Friday was quoted as saying, "I attend a popular church around Ketu Street, Aguda but I live with my parents in Badagry. I just finished secondary school and I have been very broke so I approached the pastor for money but he told me that I should strangulate a little girl."
He said when strangulating the girl, she would pass out faeces. The pastor said I should obtain the faeces and bring it to him. He said if I could do this, he would give me N100,000.
Lagos police said Pastor Fireman has also been arrested and was already cooperating with the police.
Pastor Fireman (real name Ofuche Ukoha) has reportedly courted controversy with his style of ministry, his exotic fleet of cars including a Range Rover and Hummer SUV (all painted yellow), his 'All Hot Girls in Lagos Attend Dr. Fireman's Church' adverts, and scantily dressed ushers.
http://vinemag.com/