TBN's Founder Paul Crouch Hospitalized, Now on Breathing on His Own [UPDATE]
TBN's Founder Paul Crouch Hospitalized, Now on Breathing on His Own [UPDATE]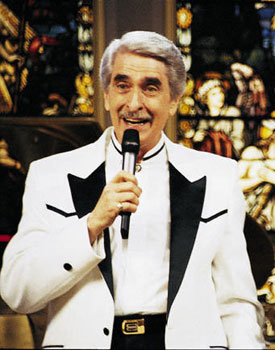 TBN's Founder Paul Crouch Hospitalized for Heart Complications
UPDATE on Nov. 11, 2013:
The latest on TBN founder Paul Crouch's health is since Oct, 22nd when he was hospitalized in Dallas for hearth complications while at the Dallas area TBN facility.
TBN attorney and spokesman Colby May says that doctors have removed a ventilator and Crouch is now breathing on his own.

"Dr. Crouch has returned to California and is resting comfortably as doctors continue to address his heart and related health issues," May explains.

"We are encouraged by Dr. Crouch's ongoing progress, although his condition remains serious."
Let's pray for Paul Crouch Sr.  and a speedy recovery:
Paul Crouch Sr., founder of Trinity Broadcasting Network, has been hospitalized for a heart problem. TBN posted the following message on its Facebook page Tuesday night about Crouch, 79:
"Please join us in praying for Dr. Paul Crouch, who is currently in the hospital. Prayers for complete healing and quick recovery in Jesus name."
The Christian Post is reporting the hospitalization is due to heart problems. Crouch was hospitalized in 2011 for congestive heart failure.
Michael Koper, husband of Brittany Koper the former TBN CFO and granddaughter of the Crouches, filed a declaration in court stating:
Apparently, Matthew Crouch and Jan Crouch were celebrating what they believed was Paul Crouch Sr.'s impending death and Matthew Crouch's promotion to President of TBN that would subsequently occur.
We know this family has been riddle with scandal that is mostly the cause of their own actions. We would hate to see what happened to Robert Schuller of the former Crystal Cathedral who lost everything, happen to them because of what many people call it 'sin'.