Former Presiding Bishop of the PCAF and Bishop D. Rayford Bell Dies in Pulpit
Former Presiding Bishop of the PCAF and Bishop D. Rayford Bell Dies in Pulpit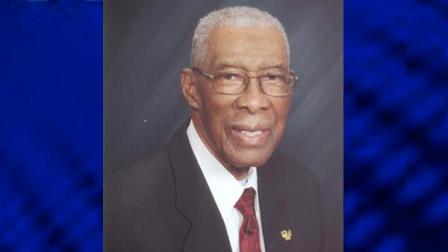 Chicago Pastor Bishop D. Rayford Bell Dies in Pulpit
The Associated Press reported:
Bishop D. Rayford Bell, a Chicago pastor, died while preaching his sermon Sunday at Christ Temple Church.
Bell collapsed just 10 minutes after he began his homily.
He had been pastor and then senior pastor of the church since 1958.
He was also a Chicago Police Department chaplain and the founder of a Chicago Bible College and a church in Joliet.
His church says Bishop Bell preached all over the United States and in 50 countries. He was 90 years old.
According to some history we found on the Bishop and his tenure with the church:
Bishop Dennis Rayford Bell was born on July 9, 1923 in Mississippi. In April 1949.

Dr. Bell served as Presiding Bishop of the Pentecostal Churches of the Apostolic Faith from January 1990 – July 2000. He also served as the Assistant Presiding Bishop for 19 years under his best friend the late Bishop Elzie W. Young.

As senior pastor of Christ Temple Apostolic Faith Church for 49 years, his motto is "He is Apostolic across the fence, behind the barn and everywhere." Bishop Bell's life has been one of serving the church and the community.

He's also a Chaplain for the Chicago Police Department. His primary joy is sharing the life and saving grace of Jesus Christ with others.