Law & Order's SVU To Portray Paula Deen Shooting Trayvon Martin in New Season this Fall
Law & Order's SVU To Portray Paula Deen Shooting Trayvon Martin in New Season this Fall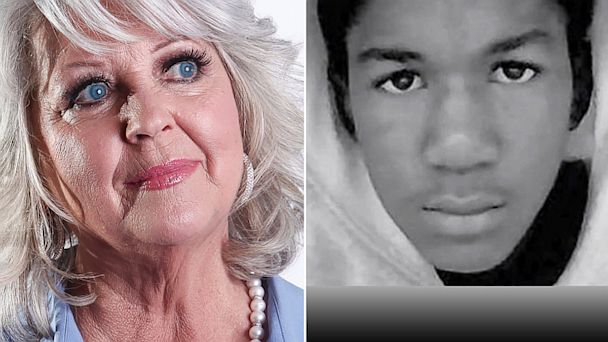 Law & Order's SVU To Portray Paula Deen Shooting Trayvon Martin in New Season this Fall
Wow! This is going to ruffles some feathers with Paula Deen shooting Trayvon Martin. It's pretty timely because both cases were strongly in the media simultaneously.
We know that the show Law & Order SVU has been notoriously known for depicting some of America's scandals and mis-justices in many episodes over the years. We have been able to figure out most of them when we saw these shows but this one will be, by far, the most interesting one ever. We are curious how they pulled this off since they always twist it up enough to not know what it is at first but usually during the mid part of their shows like this, we start to realize what they are portraying.
According to TV Guide, Cybill Shepard plays Jolene Castille. She's a southern celebrity chef who guns down an unarmed, hoodie-clad, Black teenager who she mistakenly accused of following her.
The show's executive producer Warren Leight also confirmed that elements of New York's 'Stop & Frisk' policies will be 'woven throughout the episode' and that "tough questions" would be asked:
"Is racial profiling justifiable? Can self-defense involve racial profiling? We're diving right into that,' he said. 'Can that happen in New York? Absolutely." Source
The Newsroom scripted the episode  in detail what it will all be about. The episode will be the third one of the new season this fall.
Read the entire detailed story HERE