Bethel AME of San Francisco has New Pastor: Rev. Philip R. Cousin Jr. of Durham, NC
Bethel AME of San Francisco has New Pastor: Rev. Philip R. Cousin Jr. of Durham, NC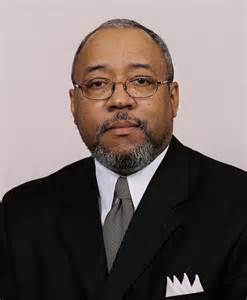 Bethel AME of San Francisco has New Pastor: Rev. Philip R. Cousin Jr. of Durham, NC
It looks like Bethel AME Church of San Francisco has a new pastor, finally. The Rev. Philip R. Cousin Jr. has been reassigned from St. Joseph AME Church in Durham, where he has served since 1992, to Bethel AME of SF.
The Herald Sun reported:
Pamela R. Purifoy, president of P R Communications Group in Durham, said in a news release dated May 18 that Cousin, who leads the influential Durham Committee on the Affairs of Black People in Durham, has been assigned to serve as pastor of Bethel AME Church in San Francisco, the city's oldest African-American church, founded in 1852.

A former Durham County commissioner, Cousin also served on the Durham school board. In 2011, he was elected to lead the Durham Committee, a political-action organization formed in 1935, succeeding Lavonia Allison as chairman.

According to published reports, the Rev. John J. Hunter was fired in February from his post at the same San Francisco church.
Well, Bethel never wanted Pastor Hunter in the first place so we hope they are happy with their newly appointed pastor now. Wow! What long mess and a string of pastors who have been moved around in this organization.