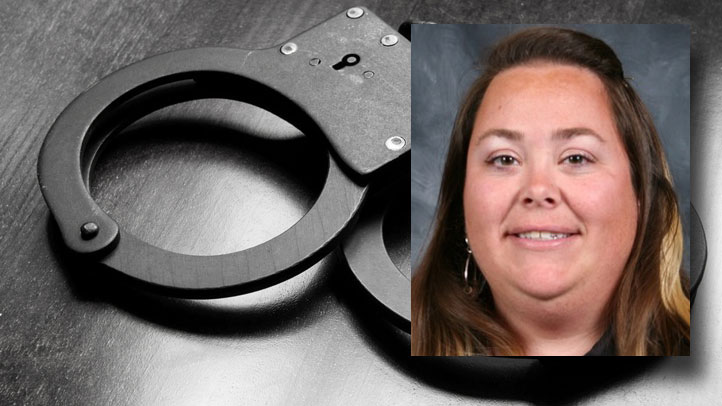 Sex-Education Teacher Marlena Mints Ironically Accused of Giving Students Oral Sex
What is wrong with our system here? Why are we employing so many perverted teachers in our schools across America? How in the world can a sex education teacher find herself in the middle of a sex scandal for giving oral sex to male students? We just don't understand how these people are getting past any background and psychological testing before being hired. The president needs to step up to plan when he stated he wanted to get rid of the bad teachers and get more qualified and useful ones in place for our children.
Read the report below:
The eight-grade student Marlena Mints, 31, allegedly performed oral sex on the 13-year-old in her classroom during recess at Bessie Coleman Middle School in Cedar Hill, near Dallas.
The sex education teacher is also accused of taking another young boy back to her home, where she is also alleged to have performed oral sex.
The authorities were tipped off last week when one of the students started bragging about the relationship.
The accused Mints was arrested and charged with:
one count of aggravated sexual assault of a child
and two counts of improper relationship with students.
Here's how she is accused of the unthinkable:
Police documents claim Mints exchanged text messages with both boys before making her move.

The 13-year-old reportedly said he had a problem with his penis, to which she said she "needed to see it" and asked him to come into her class.

Telling investigators he thought it would be alright as she was his sex-ed teacher, he exposed himself — which is when Mints allegedly performed oral sex.

She also asked him to touch her breasts and buttocks.

Mints picked up the other student, whose age was not given, in her car and took him home to seduce him, cops claim.

The teacher has been suspended from her job and is currently being held in Dallas County Jail.
This is so disgusting and can anyone imagine this teacher doing this to their children? We are very appalled at her actions. She really needs to book thrown at her so maybe she will learn a lesson from this.