Elmo's Tainted Voice Over Kevin Clash Sued on New Allegations of Sex and Drug Party
Elmo's Tainted Voice Over Kevin Clash Sued on New Allegations of Sex and Drug Party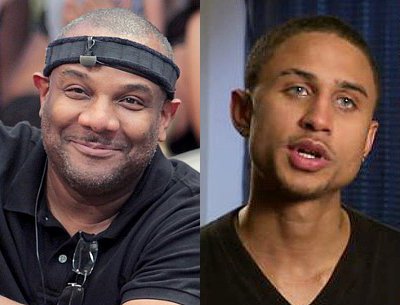 Elmo's Tainted Voice Over Kevin Clash Sued on New Allegations of Sex and Drug Party
Report from TMZ states:
Kevin Clash, the longtime voice of Elmo, has been sued by a man who claims … when he was a minor, Clash lured him to engage in lurid, crystal meth sex parties.
Sheldon Stephens says he was 16 when he met Clash at a social networking function for actors.  Soon after, Stephens says the two began a sexual relationship that escalated over a period of years.
Stephens claims he was taken to Clash's New York lair by chauffeured limo. While there, he alleges Clash smoked crystal meth during their sexual escapades. He says Clash also gave him poppers to intensify the experience.
And, Stephens says, the chauffeur was in on it … the driver allegedly masturbated while watching Clash and Stephens have sex.
We need to remember that this man recanted his story and said he was an adult for (hush-hush) settlement  money but claimed later he was never paid and this is why he is coming out again and again. This made most of us think that Kevin Clash was falsely accused until more young men came out and shared their stories as well. This, of course forced Clash to resign from Sesame Street.