Crystal Cathedral's Former Pastor Robert A. Schuller Rents Out Rooms in Home For 'Spiritual Retreat'
Crystal Cathedral's Former Pastor Robert A. Schuller Rents Out Rooms in Home For 'Spiritual Retreat'
Crystal Cathedral's Former Pastor Robert Schuller Rents Out Rooms in Home For 'Spiritual Retreat'
Wow! Do you remember when the Schullers were 'flossing' for years and rolling in the splendor of their thriving ministry? Now, they are renting out rooms in their own home? We reported last month that the father, Robert Schuller was asking for donations for he and his wife's retirement. Now, its his son Robert A. Schuller and wife Donna who are trying to rake in the dough.
Read report below from Christian Post:
Former Crystal Cathedral pastor Robert A. Schuller is renting out rooms in his pristine Laguna Beach, Calif., home for $700 a night, or $5,000 a week, as part of a spiritual retreat package.

The former pastor turned television executive has placed an advertisement for his South Laguna home on the popular online service Airbnb.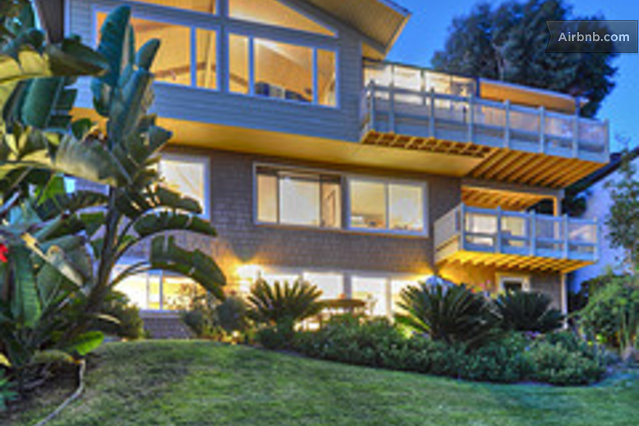 Airbnb matches people seeking vacation or short-term rentals to those, generally private parties, who have accommodations to offer.

"Enjoy a private spiritual retreat with Rev. Dr. Robert A. Schuller and wife, Donna," the Airbnb listing reads. "Enjoy a 2-7 day retreat in their beautiful four bedroom, four bath 180′ ocean view home located in a very unique, private gate-guarded beach community in Laguna Beach, California."

The ad reveals that "Robert and Donna specialize in leadership training, marriage renewal, financial counseling, mentoring, friendship building, nutritional and exercise coaching."

The private stay comes included with two hours of counseling per day and a "delicious and healthy daily continental breakfast," according to the ad.