Bishop Gary Hawkin's Ex-Wife Exposes His Involvement Matrix Capital Mortgage Scam
Bishop Gary Hawkin's Ex-Wife Exposes His Involvement Matrix Capital Mortgage Scam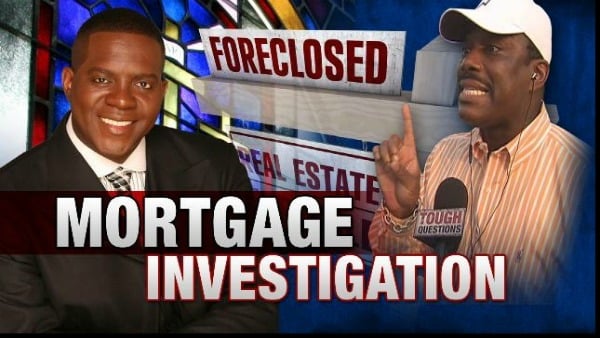 Bishop Gary Hawkin's Ex-Wife Exposes His Involvement Matrix Capital Mortgage Scam
Bishop Gary Hawkins of his Voices of Faith Church in Stone Mountain, Georgia is following in the footsteps of Bishop Eddie Long this week in being exposed in investment scams. This week, CBS News Atlanta channel 46 interviewed Bishop Gary Hawkins in front of his church regarding an investigation that is ongoing at this time regarding his involvement mortgage scams.
We wrote on this last year when he and Bishop Long were first named in endorsing investment companies to their church members. Bishop Long also had Fred Lee of Matrix Capital and others at his church to help members with mortgage payments.  Well, Bishop Gary Hawkins' wife whom he divorced recently has stated in documents some interesting things.
CBS Atlanta news stated:
In recent months Hawkins divorce from his wife Debbie turned messy. Her divorce filing detailed the bishops "secretive" involvement with Matrix Capital and allegations he received tens of thousands of dollars from Fred Lee that wasn't reporting as part of his financial records.
The news report claims more on the investment scam:
We were first to report on Matrix Capital and its front man, Fred Lee. Lee is accused of preying on desperate homeowners who paid him thousands of dollars to save their homes. But dozens of Lee's clients ended up in bankruptcy and foreclosure.

Now Chief Investigative Reporter Wendy Saltzman has uncovered evidence Bishop Gary Hawkins, the pastor of Voices of Faith church, was a partner in this lucrative scheme.
Two church members were swayed to invest into the company because their pastor, Bishop Gary Hawkins honored man over the company. One member, Sheila Robinson nearly lost her home because Matrix Capital had never contacted her mortgage company at all.