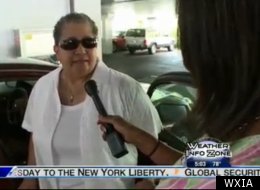 In Midst of ATL Cheating Scandal, Former Superintendent Beverly Hall Vacations in Hawaii
It's all too amazing to us to see just how much people have no regard for what is going on and what happened under their watch. Former Superintendent Beverly Hall has left her position with Atlanta Public Schools but feels quite comfortable to leave and vacation in Hawaii at this time. News reporters have caught up with the former head of ATL schools in the islands of Hawaii and questioned her about her involvement in the APS cheating scandal that investigators have stated is the largest in U.S. history. The former head of schools still denies knowing of any cheating by saying she "absolutely knew nothing about the cheating."
By reading her statement on Atlanta Education Fund Facebook page, she insists that the cheating must lie on the one's involved not her.
News reporters from Atlanta's 11 Alive had an agreed upon interview with Hall, since she has been vacationing in Hawaii for the past two weeks at a posh Maui resort. See what she had to say below.
Even Bernice King, daughter of the late Martin Luther King Jr. has weighed in on the issue and agrees with us that there should be some consequences.
"You have to have consequences when people cheat our children because at the end of the day, [our children] don't get a second chance," King said at MyPraiseATL.
We feel there should be some fines and jail time attached to whatever consequences there may be because children's education have been effected by the mishandling of those who cared nothing about their abilities nor their future.