Illuminati Alert: Wonder Why Fantasia's Had So Much Trouble in Her Life?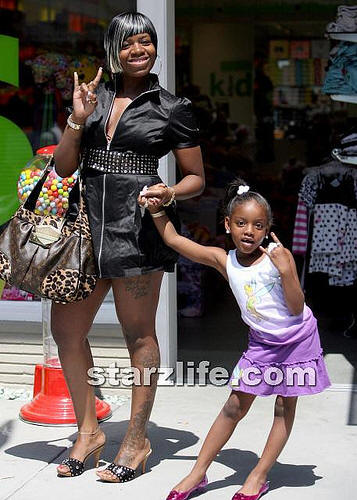 While many of us supported this small town church girl turned American Idol, apparently she had a lot of family and personal issues. From nearly losing both of her homes, an affair with a married man and suicide attempt, you'd wonder why this was happening to a someone who had been blessed so much with her talents. Well, we found some pictures that may explain why she was having so much trouble. While Fantasia had the world think she was a church girl and Christian, she may have let some of those  morals and values go to the wayside when she started flashing the Illuminati signs. In the pictures below, she not only is flashing the 'baphomet' sign but her daughter is too! So now her baby is even cursed!
Now, we thought maybe she's a little naive to the fact that it is an evil symbol but really- most of these Hollywood stars and entertainers know exactly what they are doing. The baphomet sign is the devils horns and it is flashed by people who are giving honor to Satan.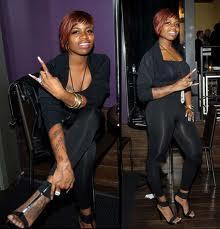 No wonder she had so much trouble soon after winning the American Idol title. Instead of thanking God for her success and blessings and living as God intended, she of course, got wrapped up in the occult and the enemy is taking over. So anyone of her fans that support her are allowing the enemy into their lives too. We hated to bring it out but the symbols are what they are and people better get out of it before its too late.
Let us pray for her.